Welcome to the Textbox.io for IBM WCM documentation.  
Textbox.io for IBM WCM is the next generation of content authoring for IBM WCM. The integration provides functionality including clean copy and paste with embedded images; smart media embedding with only a URL; spell checking as you type; robust table functionality and more.
This guide provides all the information that you need to get started with the Textbox.io for IBM WCM integration.
---
General information
For supported versions of IBM WCM and supported browsers please refer to System requirements.
Help for using the editor can be found in Textbox.io's toolbar.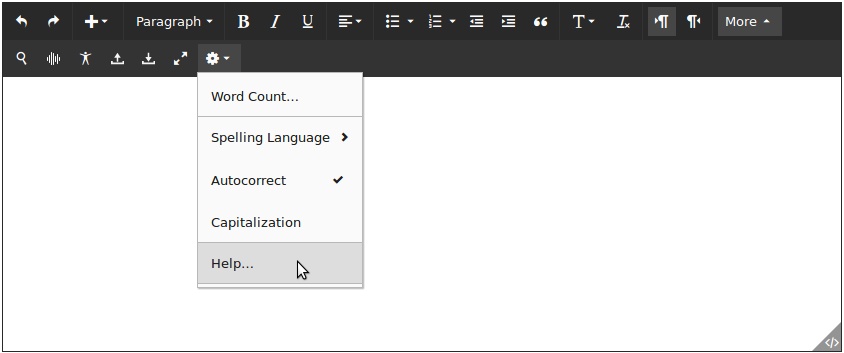 For technical questions on Textbox.io please see http://docs.ephox.com/display/tbio/Textbox.io+Documentation.
Installation
Textbox.io is installed by default in WCM but by default various services and features are turned off.
Customization
Once Textbox.io is installed it can be customized extensively.
Attachments:

Help.png
(image/png)

help-menu.png
(image/png)