Overview
View Header Mappings hides or displays whether a cell is a header cell, a data cell or neither.
View Header Mappings is an optional functionality of EditLive!. Check with your Systems Administrator first to ensure this functionality exists in your instance of EditLive!.
Enabling/Disabling View Table Header Mappings
There are 2 basic methods for toggling View Header Mappings:
Floating Toolbar Buttons
Menu Items
The toolbar and menu items described below may not appear in your instance of EditLive!. This would be due to your Systems Administrator removing this functionality. For more information, see your Systems Administrator.
Toolbar Buttons
The 

 toolbar button on the floating table toolbar toggles hiding or displaying table header mappings.
Menu Items
The 

 Show/Hide Table Header Mappings menu item located under the Table menu.
Using View Table Header Mappings
For the currently selected table, View Header Mappings displays an icon in each table cell depicting the accessible status of the cell.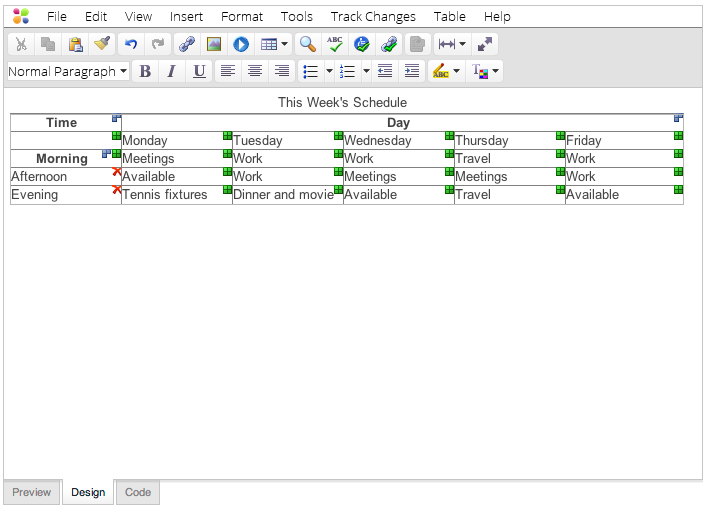 For each table cell the following icons indicate it's status
Header Cell - cell defined as containing a heading
 
Data Cell - cell defined as containing data
 
Error Cell - cell definition has not been defined
 
Attachments:

inspect_table_accessibility_16.jpg
(image/jpeg)

accessibility_mapping.png
(image/png)

accessibility_mapping.png
(image/png)

table_data_cell.png
(image/png)

table_error_cell.png
(image/png)

table_header_cell.png
(image/png)