Overview
You can easily insert HTML comments into your content. HTML comments are not directly displayed to end users, but can be seen in the actual HTML.
Anyone viewing your content through a web browser will be able to view your HTML comments by selecting theView Source option in their browser.
Displaying the Comment Insertion Dialog
There are 2 basic methods for inserting comments into EditLive!:
The toolbar and menu items described below may not appear in your instance of EditLive!. This would be due to your Systems Administrator removing this functionality. For more information, see your Systems Administrator.
Toolbar Button
The EditLive! toolbar provides the following button for inserting HTML comments:
Menu Item
The 

 Insert Comment... menu item is located under the Insert menu.
Using the Comment Insertion Dialog
Using the Insert Comment toolbar or menu item will display the following dialog: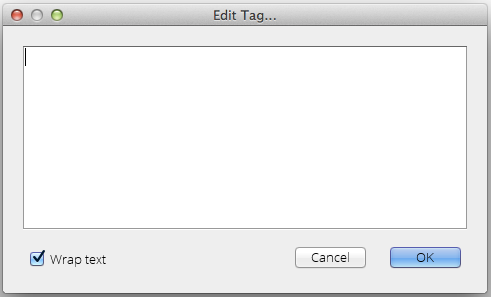 Type the text you wish to be hidden. Click OK when done.
HTML Comments will be displayed in the Design View of EditLive! as 

 placeholder icons. Double clicking one of these icons will reopen the dialog, allowing you to edit your comment.
Attachments:

ins_html_comment_16.png
(image/png)

commentdialog.gif
(image/gif)

htmlcomment.gif
(image/gif)

commentdialog.png
(image/png)